Frequently asked questions
Will I die?
---
Probably not. Howver please make sure to pay any outstanding invoices with us before eating our Reapers.
---
Are they really the hottest gummy bears in the world?
---
Our Reapers are made from Carolina Reaper Sauce and extract and pack a powerful punch to the mouth straight away. We've heard of claims of a hotter bear but we very much doubt one exists. Adding a drop of 9m extract to a gummy bear does not create a 9m SHU gummy bear. #justsaying
---
Can I watch videos of people suffering thorugh your Reapers? I'm into that kind of thing.
---
Yes! Of course you can, Check out the links below to see some real PAIN!
Here's Bazza taking on our $100 Challenge.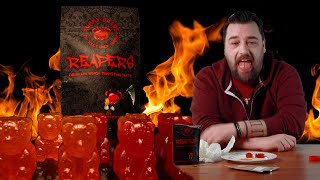 Edda The Ice Lady tries our Reapers.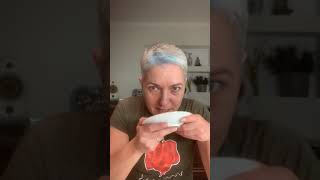 Carl The Fireball Richie trying our Reapers.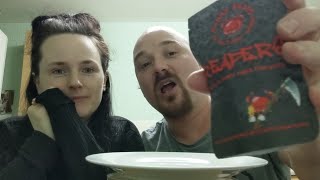 ---
Did Bran reeally deserve the Iron Throne or was that the most b*llshit ending possible?
---
Yes. Yes it was.
---
---